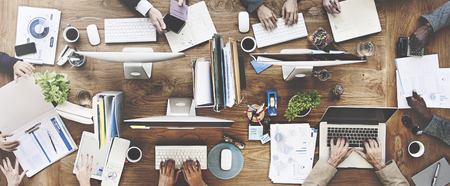 Posted by alpina_admin
On 16th May 2017
0 Comments
Organisational Culture, Scale-ups, Start-up Culture
There are very few things that are more contagious than a start-up culture. If you are lucky enough to witness the magic first-hand, you will have been amazed by the dynamism, passion and creativity at play – with a fluid mode of operation and a highly productive, exciting atmosphere that big businesses spend forever trying to replicate.
We all recognise the value of remaining agile, passionate and nimble at work. But how exactly can we make that happen, especially once we are past the thrilling early days of start-up? Want to know the good news? If your business culture feels tired, then you can inject the 'early passion' into it once again. As in life, so in business.
Here are some practical tips to bringing the creative magic back into your tired office.
Be ready to fail
Start-ups are naturally ready to fail, jump up, learn from the mistake and try again. But somehow, as we become larger and more established, that fear of failure starts to become entrenched. Processes, performance reviews and operating structures almost dictate that we do everything 'right'. That vital acceptance of risk flies out of the window and instead we worry too much about making sure everyone is doing the 'right thing in the right way'.
Yes, processes are a must for a safe, properly managed business. But as a leader, you must encourage risk taking. It is the heart of all innovation and the lifeblood of good business. So go on – demonstrate that everyone can – and should – fail now and again as a consequence of taking risks. Create an environment in which employees feel safe to try new things. And what's more, you need to start making mistakes yourself. Be brave and put yourself out there. Talk the talk and take a risk, visibly and with the same level of trepidation that all of your people face. If it flies, celebrate. If it fails, set the tone by working out what went wrong and coming back again with a Plan B.
Seek out that top talent
Remember, you need to change your mentality. The people you hire will be the most important business decision you will make. Rather than worrying too much about skills and qualifications (all things which can be learned and gained) focus on the values that you want to see. Ask yourself: does this individual have values that align with the business and that of the team? Will they fit in and bring energy, passion, experience and fresh ideas? If so, sign them up!
Set stretch targets
Start-ups always aim for the stars. Yes, their goals are routinely outrageous and unachievable, but this energetic optimism is hugely empowering and motivating for everyone involved. If you limit and stifle the potential of your people, they will never take the risks that they need to achieve the best possible results. Allow your business goals to drift ever upwards. Yes, it might not be possible to achieve a real stretch. But the passion involved in aiming for it will inevitably take your team further.
Get people working on what they do best
Yes, you can encourage your employees to work on their weaknesses; but it is far better to align them to their strengths. By doing this, you will naturally engage their passion, excitement and willingness to go above and beyond. Allow them to work on the things that really occupy their hearts and minds and you will see a commensurate improvement in your results. Remember, the right hiring strategy will remove unconscious bias and allow you to hire a range of people that bring the full range of complementary skills. Far better than a dozen 'me too' clones all doing exactly the same, limited thing.
Stay close
As you get bigger you'll lose that cosy office feel and start dealing with different teams, offices and locations. But if you are managing dispersed teams using tech, you are losing that personal relationship that leads to the 'extra mile' and greater innovation. Get in the car. Really get to know your people. That personal connection will allow you to encourage them to go the extra mile and feel confident about coming to you with that 'crazy idea that might work…'
Remember, a start-up culture will result in great work. And measurable results. So take that step off the cliff edge and embrace the very qualities that made you great at the start.
This article was written by Gary Reeman, Managing Director, AlpinaSearch. If you'd welcome advice on retaining a start-up culture in your technology venture, head over to www.alpinasearch.com/clients