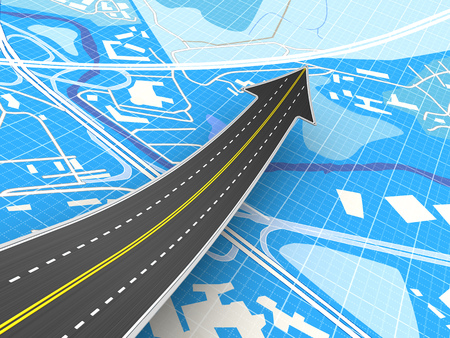 Posted by alpina_admin
On 15th June 2017
0 Comments
A-Players, Hiring, Scale-ups, Start-ups, talent
Recruitment and retention of high performing individuals is absolutely key to the success of your technology venture. Yes, you need to get the right people in fast, but make bad hiring decisions and you will waste vast amounts of time and money trying to manage poor performers out of the business and then begin the process all over again. These tips will help you to get your hiring strategy right from the outset.
Hire for the future
It's inevitable that you'll employ the people that you need immediately when you're in start-up mode. However, these individuals aren't necessarily the ones that will help you to grow your now proven business. If you can recognise and accept this, you can save time and money. To scale-up your team to meet the challenges of the future, focus on your plans for the business in three years' time, pulling together a rich picture that describes everything from intended achievements, expected culture and so forth. This will help you to identify what type of person you will need to bring into the business to help you get there.
Hire better people than you
A great scale-up needs the best talent. And sometimes this means hiring people who are quite simply better than you. In fact, many successful TMT scale-up leaders even hire someone else to run the business if their talents lie elsewhere. Remember, the entrepreneurship that gets a start-up off the ground will be less relevant in your growing operation. Don't run the risk of hiring cheaper people who you think you can train over time. This takes more investment, time and energy than you have at your disposal and can act as a real opportunity cost. Instead, seek out the talent, pay what you need to bring them in, onboard them, set their objectives… and watch them go.
Don't hire clones
The clone effect has long been documented in recruitment. It's natural for a hiring manager of any kind to automatically feel a connection with someone who is like them, and rate them more highly. However, it's vital that your team is balanced and has a broad range of traits, skills, experience and personalities that are complementary to your own, rather than exactly the same. This is especially true of your business leaders. So if you are a visionary, charismatic salesperson by nature, seek out the quieter, more reflective operations and finance managers who will take care of the details.
Consider outsourcing
Sometimes it simply isn't possible to find the right calibre of hire. In this situation, don't make the mistake of bringing in someone of lesser quality in order to fill a seat. It will only backfire. Instead, consider looking at partnering or outsourcing offerings that give you flexible access to the skills you need.
Don't over-rely on corporate experience
One of the most common recruitment errors is to over-rely upon candidate qualifications and defined experience. Very often, hiring managers will dismiss candidates who don't have the requisite number of years in the defined industry. But this is arbitrary. Great staff have skillsets, enthusiasm, passion and talent. If you have the right infrastructure and support in place, the right staff, albeit with less experience, can rapidly adjust to the opportunity and begin to deliver.
Carefully define your roles
Great performers want roles that are challenging, stimulating and rewarding with plenty of progression, opportunity and interest. Don't put bland job descriptions out on the market or you simply won't attract the people you want.
Invest in your people
Once you've got great people through the door, remember to invest in them. Talented individuals will always be in demand and you'll run the risk of a competitor stealing them right from under your nose with a better offer unless you continue to invest with good training, projects, development opportunities and reward packages.
Get these elements right, and you'll be one step further towards building a successful technology scale-up.
This article was written by Gary Reeman, MD, AlpinaSearch. If you'd welcome advice on hiring A players at your technology venture, head over to how to hire A Players