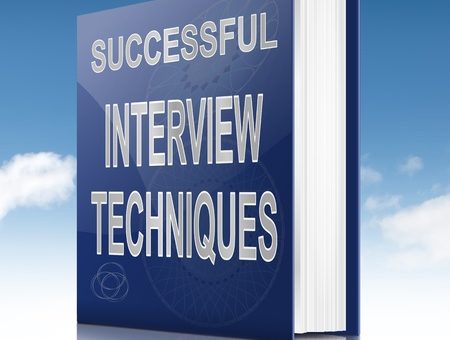 Posted by alpina_admin
On 5th June 2017
0 Comments
career advice, job interview tips
Everyone knows that preparation is the key to a good interview. You've researched the company, brushed up on your career history, thought of some great anecdotes. 50 minutes through and everything is going swimmingly. Your answers are smooth and in-depth, your rapport with the interviewer is excellent. You've nailed this! And then the interviewer asks which questions you'd like to ask and you realise your mind is blank…
The challenge is, those questions that you are invited to ask at interview are a crucial part of the process, and may well be the defining factor between a congratulatory phone call and a rejection email.
But it's always hard to know which questions to ask. And even the best candidates may find that they switch from engaging, knowledgeable, confident and verbose to hesitant and uncomfortable in just a few seconds at this final stage of the interview.
Moving past the obvious
Every interviewer expects to hear the same basics. What's the culture like here? How much international travel is required? Is there any flexibility over working from home?
But what they really want to hear at this point, is something that makes you stand out. Remember, the interviewer is likely to be tired at this point and may be mulling through the candidates interviewed in order to mentally assign the role to someone. Interview fatigue kicks in and hits hard. So you need to stand out by demonstrating your enthusiasm, keenness and strong fit for the role. At the same time, you have an opportunity to cancel out any concerns the interviewer might have about you, if you feel that you answered an earlier question poorly.
The top questions to ask
What are the biggest challenges I would face in this role?
This shows that you are direct and ready to tackle difficulties, rather than shy away from them. It also shows that you recognise the reality of any challenging role – that it won't always be easy.
What are the biggest opportunities and challenges facing the company?
Give some examples of what you perceive these to be to show that you have thought it through. Then listen carefully. When the interviewer gives you some information, bounce it back with some context or thought. For example, he or she might say that the company is facing a skills shortage… to which you could comment on the Government's skills agenda or the impact of Brexit on free worker movement. Show that you are always thinking strategically.
What teams would I work with day to day in my role? How big is the team that I'm joining?
This question will give you insight into whether the role will suit your preferred way of working. It will also flag you up as a team player.
How will the role progress in the next 2-3 years?
This demonstrates your ambition and enthusiasm, whilst displaying the fact that you are thinking about career progression within the company.
What would success in this role look like in the first three months?
This gives you crucial insight into what's expected and shows the interviewer that you are driven by objectives and goals.
How did the role come about?
This demonstrates intellectual curiosity which is essential for any prospective business leader.
What skills will be most important to progress in this role?
Again, this provides vital insight into what really matters in the job. You may find that it looks rather different to the job description.
How would you describe the management style of the person I will report into?
If the interviewer is also the hiring manager, this gives you an opportunity to assess whether or not you would be a good fit in terms of style and personality. For example, if you prefer to work autonomously, watch out for any signs of micro-management. On the other hand, if you are a detail-oriented person, you may prefer a closer and more structured form of management.
What do you like most about working for this company?
This allows the interviewer to feel good at the end of the interview, as he or she mulls over all the positive reasons for being in-role. It also means that the interview ends with a good feeling. This could translate into good news for you at decision crunch-time.
Remember, our brains tend to remember what we first hear and what we last hear… with some of the content in between. Start and finish strong and you'll be remembered – and hopefully receiving that congratulatory phone-call soon!
This article was written by Gary Reeman, MD, AlpinaSearch. If you'd welcome advice on accelerating your career at an exciting TMT scale-up, head over to www.alpinasearch.com/candidates