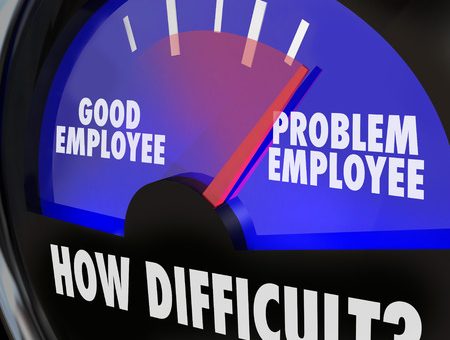 Posted by alpina_admin
On 31st May 2017
0 Comments
Hiring, Recruitment, talent
You'll already know that bad hires are bad news for your Tech Start-Up or Scale-Up – but have you ever quantified and really considered the true cost?
Why it matters
A survey by CareerBuilder found that 27 percent of employers had calculated that bad hires cost their businesses £50,000 each, including missed sales and targets, damaged employee relations, legal issues and opportunity costs. Management guru, Peter Drucker, agrees that finding the right people is one of the most crucial decisions that a CEO can make for the business because they will drive forward the organisation's ultimate performance.
Of course, the primary objectives of any people manager are to hire the right people, to develop them and to retain them. But if they get the first stage wrong, then the second two will naturally fail. Therefore, the focus needs to be on getting good staff through the door.
And yet, evidence suggests that employers will still hire people that they aren't entirely convinced about. Why do they do it? Primary reasons include the need to fill a role quickly and failures in the recruitment process, including a lack of understanding about the type of person needed and poor referencing.
The impact of bad hires
The ramifications of this can be severe. Consider the effect on the team. Firstly, one under-performing team member with a bad attitude will pull everyone down, forcing co-workers to pick up the slack whilst becoming increasingly resentful. Unless you do something about it, standards will drop, morale will plummet and eventually good staff start to leave too.
Look at customers. Bad hires will look for short cuts and make mistakes. Customers will complain about them and may walk if they experience a bad service. And of course it costs your business more to acquire new customers than to retain them. Your brand will also suffer if you start to get bad reviews.
Don't forget performance management either. Managers end up spending their time and focus on the staff that deserve it least. Additionally, they have to listen to complaints, attempt to work through prolonged competency processes, micro-manage and then move through the pain of disciplinary. With a bad hire one problem may go away but another is sure to pop up. A bad hire can make even the best manager start to look incompetent, affecting their reputation negatively.
And of course, the hard costs of turnover cannot be ignored. These include the costs of recruitment, relocation, training and so forth. Yes, these are sunk costs and it's tempting to believe that a 'warm body' is, therefore, better than an empty role. But really? At such a cost?
So what can you do?
There are two primary focus areas: process and culture.
Bad hires tend to demonstrate the same warning signs. If you can identify evidence of a poor performance record, a failure to work well with others, a bad attitude, attendance problems and failure to meet deadlines, these are red flags. Make sure your hiring process is based upon best practices and is really robust. Sense check it with an HR professional who has significant expertise in the field and seek out details as to how other companies are getting it right. Go the extra mile too to find out about potential hires from former colleagues, managers and even customers. These conversations can be very useful if you have a nagging feeling about a certain candidate and are looking for an external perspective.
Culture is the second aspect. Move away from an environment in which managers will simply want a body at a desk in order to tick a box. Don't allow managers to worry that open roles will be removed from headcount if they aren't automatically filled. If managers fear that they will lose their headcount budget the minute a role is left unfilled, they will forever be making knee-jerk bad hires.
You could even look at paying your bad hires to leave! Zappos' CEO Tony Hsieh actually offers $2,000 for the wrong people to leave the company quickly, reasoning that poor hiring decisions in the past have cost Zappo's more than $100,000,000.
However you choose to tackle the problem, do it consistently, robustly and with the full engagement of your people managers. Only then can you weed out the resources that are putting the brakes on your business' growth and start to enjoy the acceleration that comes with a motivated, engaged, high performance workforce.
This article was written by Gary Reeman, MD, AlpinaSearch. If you'd welcome advice on attracting and retaining A-Players who are culturally aligned to your TMT Start-Up or Scale-Up, head over to www.alpinasearch.com/clients