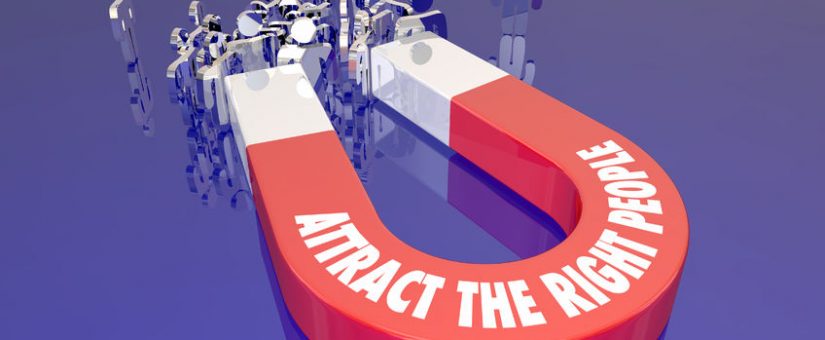 Posted by alpina_admin
On 11th May 2017
0 Comments
A-Players, War for talent
The war for talent means that every forward-thinking technology venture needs to attract, develop and nurture the best staff. But even the best firms aren't entitled to superb employees. They have to be earned.
No matter how much you may want the cream of the industry's top talent within your business, the reality is that these star performers only represent around a fifth of the total workforce.
Naturally, in fast-moving sectors – like cybersecurity, big data and IOT – it's essential to aim high in your search for talent. After all, technology solutions are all about changing the game and it takes extremely talented individuals to forge competitive advantage. But the fact is, you can talk the talk as much as you want; unless you earn the 'right' to this elusive top tier of talented employees, you simply won't see them for dust.
In the same way that you would bring a new software or cloud solution to market, you need to establish a differentiated market position and create a compelling value proposition to attract, engage and inspire the desired action from your target audience. Can you honestly say that you apply the same principles of marketing to your recruitment activity as you do to your product campaigns?
The reality is that much of our business focus tends to be on the outward-facing, client activities. Employee hiring and retention strategies often seem to fall behind for the vast majority of businesses. All of a sudden, our big talk about 'hiring the best' is in danger of becoming mere rhetoric.
So for those software and cloud technology ventures that want to join the top 5 per cent – the elite businesses who are getting their hiring strategies right – it's time to look at solutions.
That elusive 20 per cent of dream candidates are being fought over by some of the most enticing brands and start-ups in the technology industry. To ensure that you are amongst that pool, you need to tackle three key areas.
Your three point hiring plan
1. Get your business in order
Is your business genuinely a fantastic place to work? If you want to a) bring superstars in and then b) get them to stay, then you need to make sure the reality lives up to the promise. After all, it's a viral world. If one great staff member leaves under a cloud of disappointment, you know they'll be sharing their experiences with their peers and the wider community. The great news is that, if your working culture needs a little development to truly stand out, it isn't actually too difficult, time-consuming or expensive to get it right.
2. Figure out what the top tier of talent wants in an employer. Then give it to them.
Take the time to really understand what the top 20 per cent is looking for in a role and an employer. Then, get your offer and message on point, so you can demonstrate just how you will deliver this, through a blend of verifiable evidence and action.
3. Make sure the actual work meets the talent's expectations
The main takeaway is often the most surprising to today's employers. The fact is, top technology sector performers won't actually spend time spend time reading traditional job specs. They aren't particularly interested in money (aside from the sales execs, of course!). They certainly aren't interested in enduring long, inward-facing hiring processes that are all about the company and its administration, rather than their own intrinsic goals.
But the key thing is, they are actually interested in the role itself. This means that you don't have to worry about gimmicks, quirks and 'sexy' strategies to attract them. Forget the games rooms, big team nights out and pool tables. Don't worry about putting together vast salary packages and complex performance -related pay offers. Forget trying to sell corner offices and company cars.
Offer them challenging, interesting and – where possible – meaningful work, which gives them the opportunity to make an impact, develop and learn. Give them autonomy and the encouragement to take on large, complex projects and support their career by enabling them to deliver successfully and to continue to grow – to acquire new skills and new responsibilities.
Get this right. Get your managers on board and align your processes, so that your recruitment messaging, HR experience and internal culture are all optimised to deliver against this promise consistently, through excellent execution.
Do this, and very soon your employer brand will have meaning and true currency amongst this pool of fought-over individuals. Fail to do so, and you can throw as much money at expensive advertising as you want; you simply won't get the results that you need.
This article was written by Gary Reeman, Managing Director, AlpinaSearch. If you'd welcome advice on attracting and retaining A Players in your technology venture, head over to www.alpinasearch.com/clients