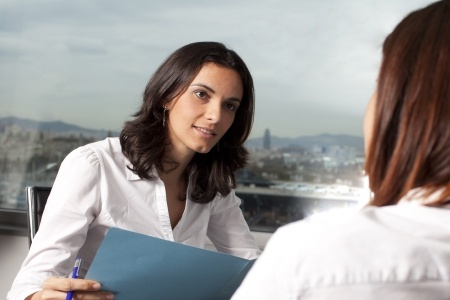 Posted by alpina_admin
On 15th June 2017
0 Comments
A-Players, Hiring, talent, War for talent
When it comes to an interview situation, you only have a limited amount of time in which to assess a candidate's aptitude for high performance, their values and their character. So what interview questions work best for successful TMT start-ups and scale-ups?
Why are you here today?
Obviously you'll precede this question with some niceties to settle your candidate in. But this question will lead you right into the nitty gritty and make sure you get the most value from the hour ahead. The answer will tell you a great deal. A smart candidate will balance their motivations for applying with the benefits to which they are attracted in the role, and what they think they can bring to the employer. But a surprising number of candidates will talk solely about how they are attracted by the rewards package, rather than focusing on their value proposition.
What's your biggest achievement?
Devote a good 20 minutes to this question and pick it apart. This will give you a sense of the likely performance of that individual, so ask detailed questions to test the authenticity of the answer and satisfy yourself as to the candidate's role in the success. Did they achieve through their own efforts or were they largely supported by managers, generous resources and so forth?
Would you rather be respected or feared?
This is an interesting question which gives you a sense of the individual's personality and values system. If your company culture is based on trust, respect and co-operation, then an individual who works for respect is a sound choice. But listen to the answer of the candidate who wants to be feared and find out why. They may have an interesting perspective on a role in which this might actually be an appropriate response!
What irritates your manager most about you?
Look for genuine answers here, rather than pat responses about perfectionism. The question should provide some useful insight into whether the candidate would be a good fit for your hiring manager and the team around them. Remember, look for complementary skills rather than adding more clones to a similarly skilled team. If your hiring manager is a big ideas person with scant regard for detail, then a new team member with excellent completer-finisher abilities (who irritates his boss with detailed questions that force a mindshift away from big picture vision) could be a good fit.
What would your ideal job be?
This allows the candidate to be creative and honest about their goals and ambitions. The obvious question, of course, is whether it is within their current career trajectory, functional specialism or industry. If it is, then it's a sign that the candidate is a self-starter who gets what they want. On the other hand, if your potential marketing manager admits that she would love to be the Head Coach of the NBA but lacks the sporting abilities, then she shows self-awareness and a sense of humour!
What's your biggest dream in life?
Again, this is an open-ended question which tells you a lot about the individual's inner life. Creative, innovative types will often reveal themselves in answers which involve new directions, entrepreneurship, social enterprise or something generally surprising.
What is the biggest mistake you ever made and what have you learned from it?
This is an obvious but powerful question that demonstrates the ability to self-reflect and be aware. Again, look for honest and authentic examples and really listen to the answer. If the candidate gives a small and pat example, push them for something more meaningful. Be wary of a candidate who claims to be mistake-free (unless they work in audit!) as they may be too cautious to take creative risks.
How would you make this job your own?
This demonstrates the thought processes of the candidate as they imagine life in the role and how they would immediately begin to carry out its responsibilities. Really listen to check for understanding of the role, and indicators of autonomous, motivated and self-driven work.
What questions do you have?
A great candidate will always have insightful, thoughtful questions that demonstrate their research into the company and their strategic thinking. Poor answers will simply focus on administration and the benefits package.
And then of the receptionist… ask how they were treated
This will tell you a lot about the individual's true nature and values. If they are warm, polite and friendly to the person on the door, then you can be reasonably sure that they behave like this day-to-day.
This article was written by Gary Reeman, MD, AlpinaSearch. If you'd welcome advice on hiring A players at your technology venture, head over to www.alpinasearch.com/clients